June 21 10:00am Tour of Moffett Control Tower.
June 21st 1000-1400 (10am-2pm), you are welcome to bring a bag lunch if you plan to stay past lunch.
At the gate let the guard know you are with the Cub Scouts here for a tour.
Meet in the parking lot at 10am in front
of the Moffett Air Field control tower - between the P3 display and Hanger One.
Tour Moffett Air Control Tower.
Tour Moffett Museum - Boys are free, but parents would have to pay a small fee.
The mus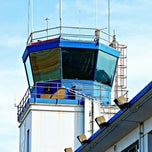 eum will open up the P-3 and their aircraft yard, with an Apache attack helicopter & U-2.
NOTE: the tour is limited to the first 20 kids plus parents
 Please sign up using this